About Us
Multigraphics is India's Leading ISO 9001-2008 certified company specializing in Assessment, Testing and Evaluation of online & Offline Examination since 1995. The company is catering to more than 2000 clients all over India & abroad including Universities, Institutes, Colleges, Schools, Government Organizations, Corporate, MNCs etc.
We provide all kinds of innovative and customary services in Pre & Post Online and Offline Examination Solution the as per the client's need.
The company holds two decades of experience in Testing & Assessment which enable us to bestow high levels of reliability, quality and security to the customers on our offline platforms which includes OMR Printing, OMR Software and OMR Processing and on online platform we process examination services like online Application Processing and On Screen Marking (OSM).
Key Statements-
20 year Experience
ISO 9001-2008 Company
More than 2000 Clients
End to End Solution for Exams
Software & Technology Based Education & Exam Solution
Provide Services across Pan India & Abroad
Assessed more than 20 lacks student in a year
Trusted Service
Managed by Engineers & IITans
Technically Qualified & Experienced Professionals
Multi Graphic is leading software company deals with all kind of OMR solutions, Oscan Omr software is world's fastest OMR Evaluation Software, is developed by R&D team of IITans of Multigraphics, compatible with any normal ADF scanner to assess accurate result. Oscan trusted for 100% accuracy level, silent features of Oscan makes software unique and superior from other OMR software's.
An advance version of Oscan helps to read the data of even partially damaged sheet, Oscan has so much added features & advantages on the present Omr Technology,.The features not only constraint on this advantage but also extent to Scanned the Image with Tick (√) for right attempt and (×) for wrong attempt. in other words, it is proven fact that Oscan is first of its kind software in India
Oscan Omr Software : Oscan Omr Software a complete solution for result processing for multiple choice exams, Oscan reads any kind of OMR sheets used in Competitive Exams, Surveys, Admissions & Registrations, Olympiads and Assessments, Elections, Feedback Forms, Inventory, Talent Search, Scientific Surveys, Government Recruitment, Campus Recruitment, Assessments, Employee Promotions & Attendance.
Our Services includes
Oscan OMR Software
Omr Sheet Printing
Online examination
Smart Classes
Question Paper Printing
Degree Mark Sheet Printing
Answer Booklet Printing
Multigraphics Omr Printing Division has Latest & Modern Plant & Machinery to produce Omr sheets with Bar Code, Letho, with security feature like invisible ink printing can be seen through UV Rays only , Carbonless Sheet with a plant capacity to manufacture 3.0 Lacs. sheets per day with 100 % quality check with facility of pre scanning of each Omr Sheet..
What we do
Multigraphics provides the end to end solution for Online & Offline Exam from Registering the Candidate Online / Offline, Generate Admit Card, Set Up the Examination Center with sitting arrangement across pan India & Abroad, Customize the Question paper set wise, Conducts the Exam, declare the result with analytic reports on website, by SMS or by post.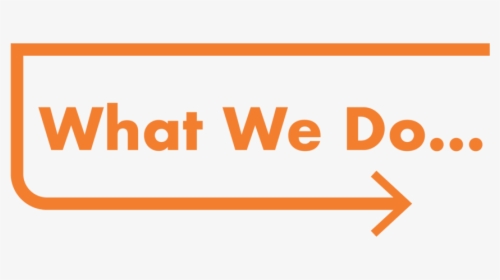 Multigraphics is the Software & Technology based company provides the technology solutions to digitalize the education. We provide the end to end customize solution to make it fast, user-friendly & Human Error free.
Our Profile
Test, Assessment & Evaluation
Online Exam
Offline Exam (OMR Based)
Online & Offline Registration
On Screen Marking Solution
Education Software
OMR Sheet Scanning Software
Online Test Series
Digital Class Room
Analytic Reports