Just like in a real-world classroom, a student in a virtual classroom participates in synchronous instruction, which means that the teacher and students are logged into the virtual learning environment at the same time.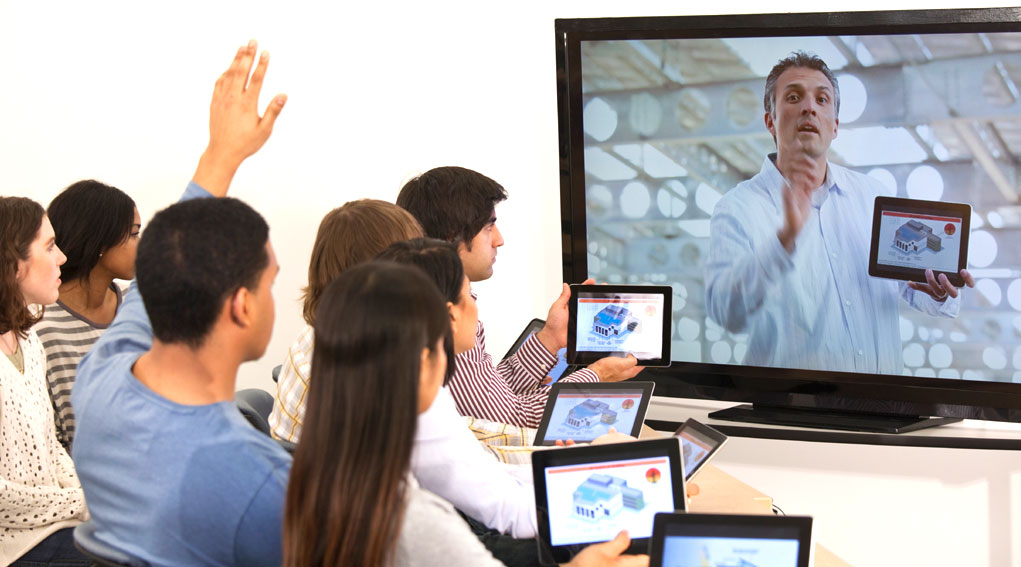 Many schools and businesses have rolled out virtual classrooms to provide synchonrous distance education. Virtual classroom software applications often employ multiple synchronous technologies, such as web conferencing, video conferencing, live streaming, and web-based VoIP to provide remote students with the ability to collaborate in real time. To enhance the educational process, applications may also provide students with asynchronous communication tools, such as message boards and chat capabilities.
At Virtual Classroom we believe that everyone is entitled to the education that they want. The reason that many people cannot access the education they want is lack of access. Virtual Classroom offers one solution to this problem. It can provide a classroom for one person or many people. We can provide a teacher or you can. Pupils can be of any age, of any race, in any place throughout the world.
Virtual in the case of Virtual Classroom means that the teacher is not physically present in the classroom. The teacher is present on a screen. The advanced technology that we use comprises hardware and software that securely give the teacher control of the classroom. The teacher can see and hear all the pupils and can decide what the pupils can see and hear at all times.